You have support
The people pictured here are the people you are most likely to talk to when you have questions regarding the Cadet ministry. Steve, Sarah, Trevor, Russ, Kim, Becky, and Jill are your Calvinist Cadet Corps staff. Call us at 616-241-5616 or email us with questions about orders, registrations, finances, and general club information, and we will be happy to pass along information or get you in touch with the appropriate person.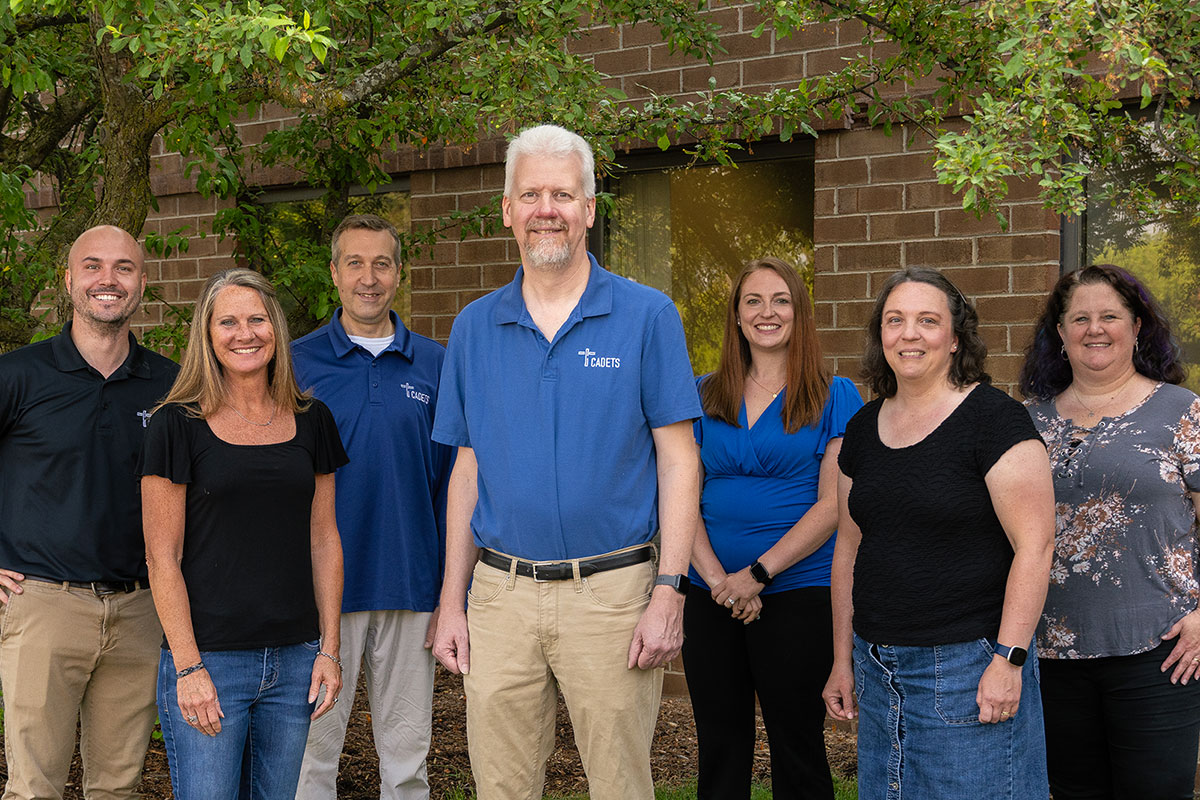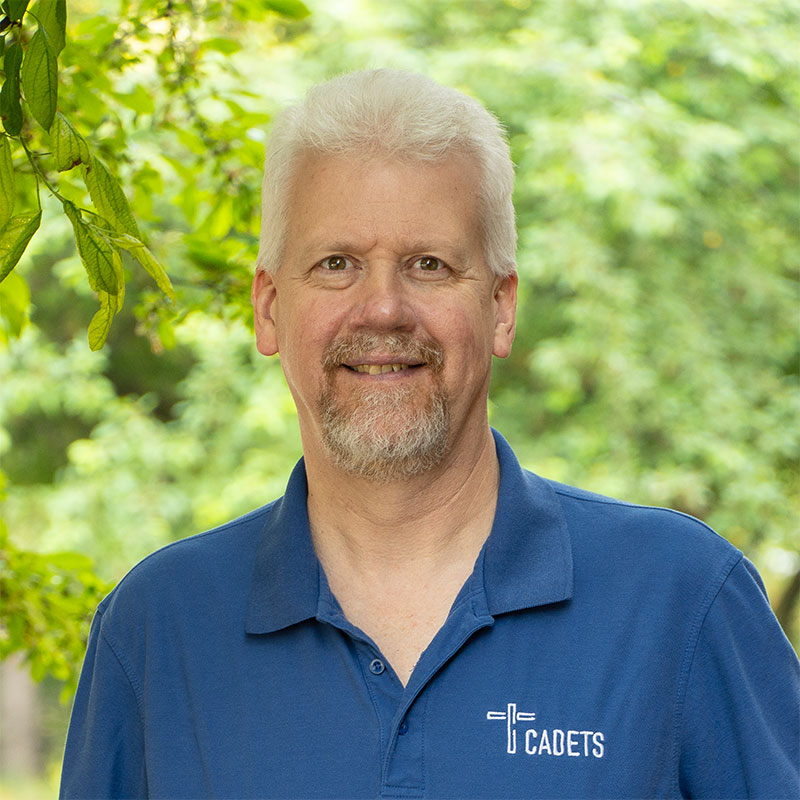 Steve Bootsma
Executive Director
Steve is our Executive Director and from a big-picture perspective, he handles all things Cadet-related. You'll find evidence of Steve's involvement everywhere – he edits all Cadet publications and creates a fair amount of content for Cadet Quest, Bible lessons, newsletters, and other Corps-wide communications. He also develops new ideas for Cadet curriculum, Cadet merchandise, and other ways of growing Cadets across the Corps.
Need a visit from a staff member? Have questions about Cadets? Need help with your club? Contact Steve!
Sarah Stuitje
Creative Director
Office Manager
Sarah is our Creative Director and Office Manager and is involved with the bigger projects of Cadets as well as the day-to-day operations. Sarah designs and manages the production of printed materials. She is also the Art Director of the Cadet Quest magazine. When not taking stock of inventory or managing projects, she updates resources to keep them current and relevant. She is instrumental in planning and organizing our annual Congress, and she works closely with Steve and the rest of the staff to develop new products.
Have an idea for a new product or Cadet merchandise? Need something new to help run your club better? Do you have questions about our products and supplies in general? Contact Sarah!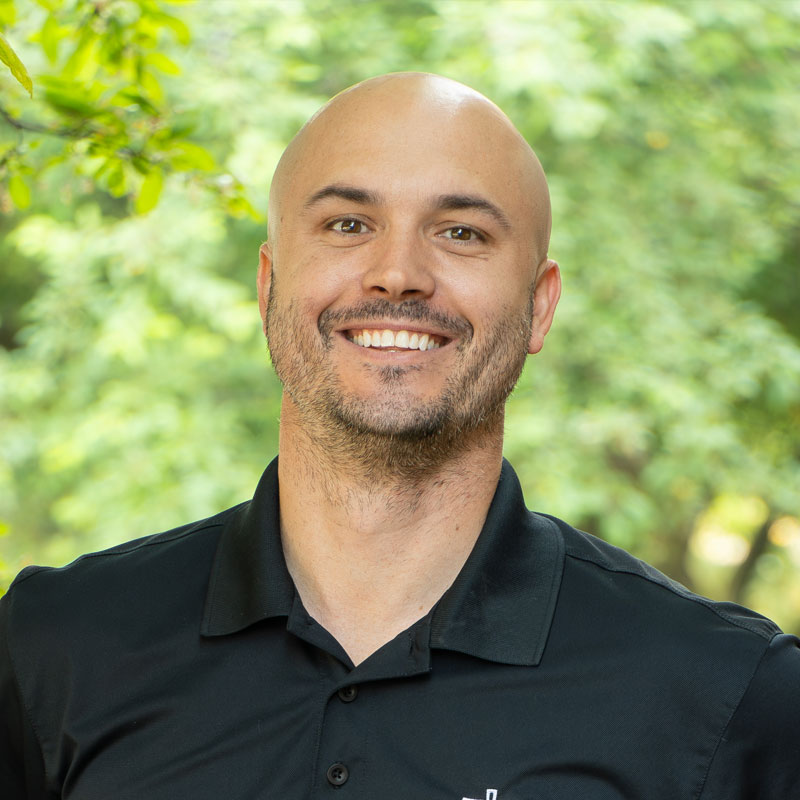 Trevor Burnett
Junior Designer
Video Producer
Trevor is our Junior Designer and Video Producer and the official Cadet photographer and videographer. He works closely with Sarah to design and update materials, as well as put together newsletters, and works with Russ to develop visual and video content for our social media and websites. In short, Trevor uses photography and video to help promote Cadets.
Need tips on documenting your Cadet event? Have an event you think should be photographed or committed to video? Contact Trevor!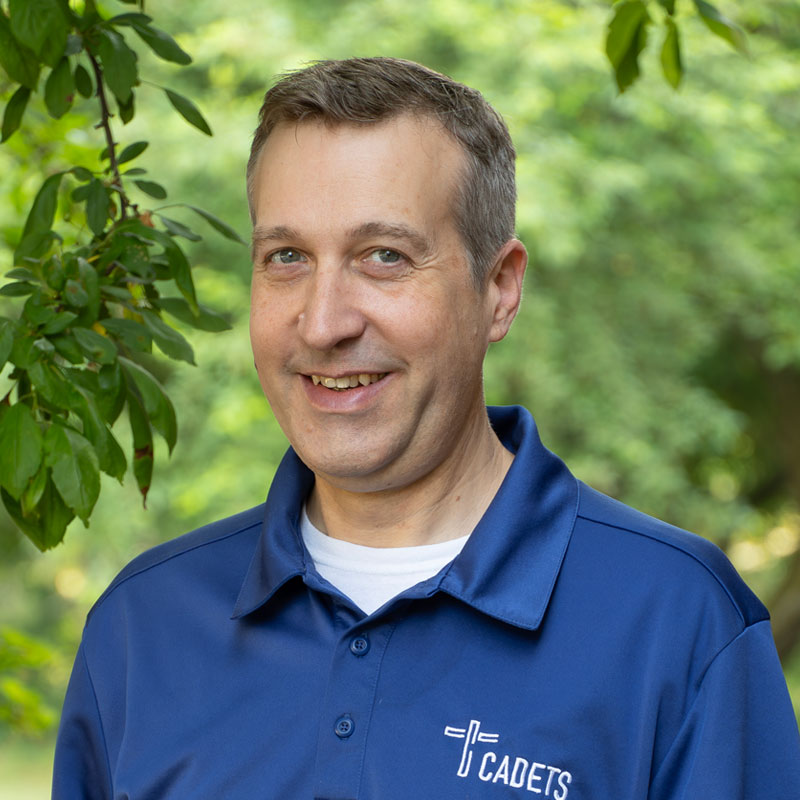 Russ Roozeboom
Marketing and Promotions Coordinator
Russ is our Marketing and Promotions Coordinator, which means he manages the content for our social media and many of our websites. He also creates and updates promotional and marketing materials to help you strengthen and grow your club as well as reach out to potential new clubs.
Know of a conference where we should promote Cadets? Have questions about growing your club or council? Would you like to share stories about your Cadets and club? Contact Russ!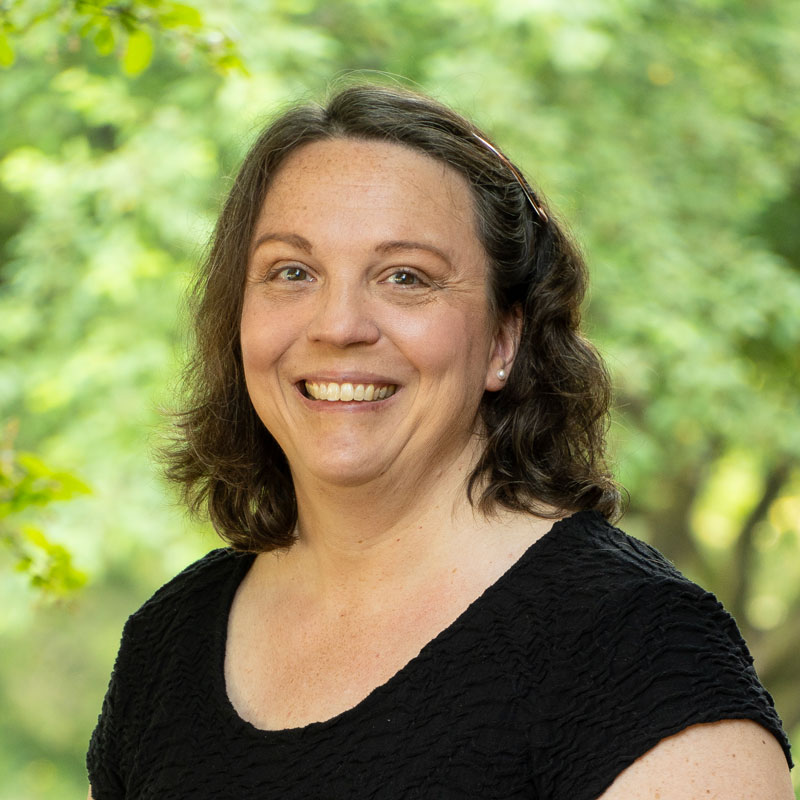 Becky Baker
Office Administrator
Becky is our Office Administrator. She handles all the accounts receivable for supplies, donations, and events. She manages our database and our club membership information, along with Cadet Quest subscriptions, and proofreads Cadet materials. She also handles HR things for the Cadet staff like payroll and benefits.
Have a billing question? Curious about your membership? Have an order or donation? Contact Becky!
Kim Keller
Administrative Assistant
Kim is one of our Administrative Assistants. At her position at the front desk, Kim answers phones and emails, and assists in filling supply orders. She is also the point of contact if you need to get in touch with your Director of Counselor Education or your congressman. In addition, Kim proofreads our materials, and manages our annual Sporting Clay Shoot.
Questions about starting a club? Need info on DCE training? Have an order? Are you a congressman in search of information? Contact Kim!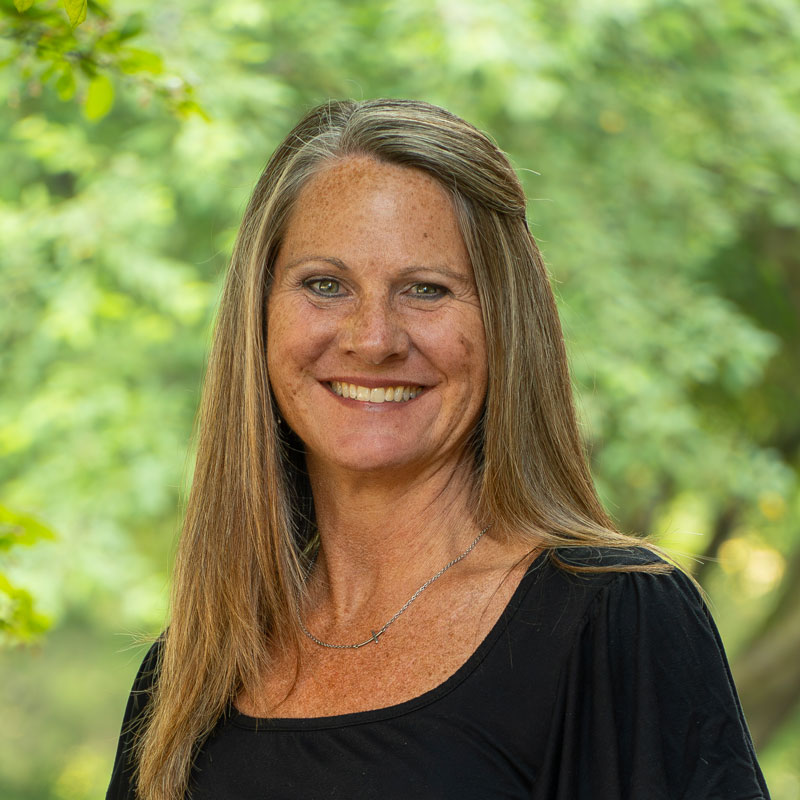 Jill McGraw
Administrative Assistant
Jill is an Administrative Assistant and helps answer the phone. She is particularly adept at handling our packing and shipping, and is constantly at work in the production area.
Have a shipping question? Curious about your order? Contact Jill!