Programs that meet boys
where they are
Different ages need different approaches
The programs of the Calvinist Cadet Corps are designed to appeal to a wide range of ages and developmental levels.
Junior Cadets
Grades 1-3
There is a lot of enthusiasm on the part of young boys to begin their journey through the Cadet programs. They've heard their older brothers or older boys in the community talk about the campouts, crafts, Bible lessons, and service projects, and they are READY! Junior Cadets taps this enthusiasm with a "hit the ground running" type of program. The materials are comprehensive but concise. They are designed to effectively channel the energy of boys in grades 1-3 (ages 6-8). Clubs meet weekly or bi-weekly, with some clubs meeting after school and others in the evening.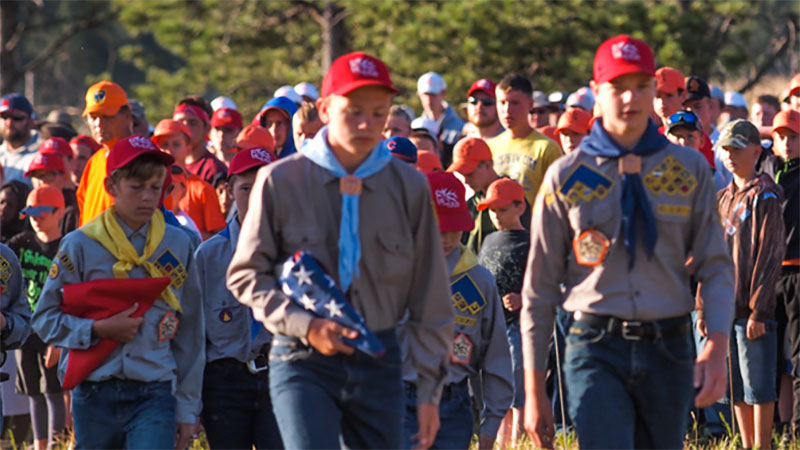 Recruit•Pathfinder•Builder
Grades 4-6
The Recruit•Pathfinder•Builder program is the heart of the Cadet organization. Boys and their counselors work side by side on Bible lessons, Christian service projects, outdoor activities (camping, cycling, hiking, canoeing, and much more), and merit badge projects — selecting from a wide range of interests and skills.
More than 100 merit badges are offered in this program. The counselor challenges, guides, encourages, listens, and counsels the boys as an expression of God's love.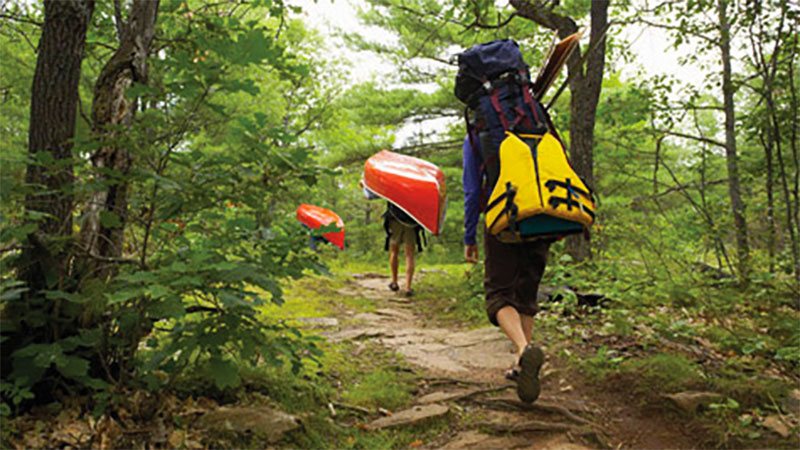 Guide Trails
Grades 7-9
This is a tough age for a boy – somewhere between being a kid and being a man. Christian adult male role models are critical at this age and this program is a great place for boys to find them. Using the same type of outdoor adventure and project activities as the R•P•B program, but with a more in-depth approach, the Guide Trails program seeks to develop the character and spiritual depth needed to prepare boys for being young adults. Several project booklets are available for the boys to choose from on a variety of topics, including money management, cars, carpentry, aerospace, discipleship, and more. They are designed to take 2 to 4 months to complete. When doing project work, the typical Guide Trails group will meet in the same location and on the same evening as boys in the R•P•B program, but often this group will plan and enjoy their own special activities. Ideally, each Guide Trails group will consist of four or five boys and a counselor. Clubs will meet weekly or bi-weekly, usually for 1-1/2 to 2 hours on a weekday evening.
Kingdom Kids
Ages 4-5
Don't miss this exciting co-ed curriculum for four- and five-year-olds! This curriculum will help lay the foundational blocks of faith into the life of a child. Each lesson is designed to help children know God better and understand that when we know Him, we want to act and behave in ways that please Him. Using a learning center approach, children will travel around to different centers to examine the character qualities of Jesus and discover that they want these same qualities in their own life — "I want to be like Jesus."
Voyageurs
Grades 9-11
This program can be a really exciting one for both boys and counselors. The concept is that the counselor picks an interest area that is particularly close to him. Maybe he is an avid backpacker, or maybe a custom furniture craftsman, or maybe an auto mechanic. But whatever his interest, he can develop that interest into a learning experience for the boys. A typical club will meet on a weeknight at the counselor's home or shop. The group will spend some time in Bible study and, of course, the project. It is not unusual for the project to be a year-long endeavor. In the case of a backpacking group, they may spend eight months planning and training, leading up to a one or two-week summer backpacking trip. Because of the independent nature of this program and the dependence on a counselor's expertise, it's up to you to design your program, but the Cadet Corps will assist you in structuring your program and guide you in your search for resources.