The official magazine of Cadets
Cadet Quest magazine is published seven times during a Cadet season (September/October, November, December, January, February, March, and April/May). This magazine brings cadeting alive through stories, projects, games, and Bible lessons. It captures the enthusiasm of boys by asking questions and searching for answers to the struggles of today's youth. Recommended for all boys in the R•P•B and Guide Trails programs. It is available by subscription.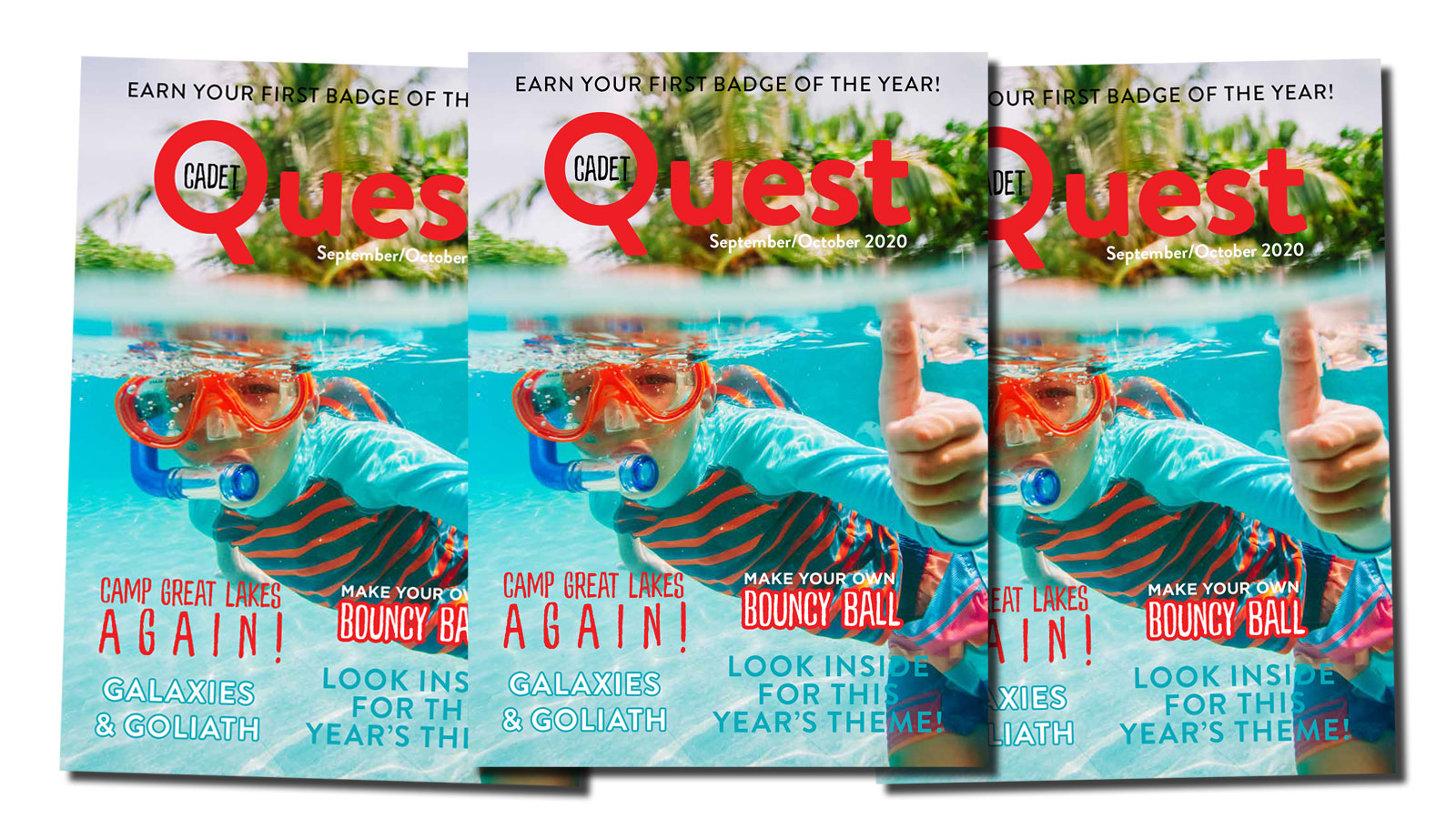 Quest Bible Lessons
Each Cadet Quest contains two sets of Bible lessons — one lesson to a page.
Series A is designed for boys aged 9-11.
Series B lessons are based on the monthly themes and are for boys aged 12-14.
All lessons contain a lesson-related puzzle for the boys to complete.
Author Info – Write for Cadet Quest
We are always looking for more stories to share in Cadet Quest magazine. If you would like to contribute, please send us your submissions.
Please be sure to follow our guidelines, and check out our themes for this season:
September/October 2023 • Rooted and Grounded
November 2023 • Caves
December 2023 • Emotions
January 2024 • Music
February 2024 • Sticky
March 2024 • Pets
April/May 2024 • Bicycles