Gift Ideas
This year's Cadet season is getting nearer to the end. Before Cadets is done for the season, consider getting your boys (or counselors) some gifts that will remind them of Cadets all summer long.
What's New?
We have a few items that have only recently been added to our inventory, and we're very excited about them.
Tumbler – United States | Canada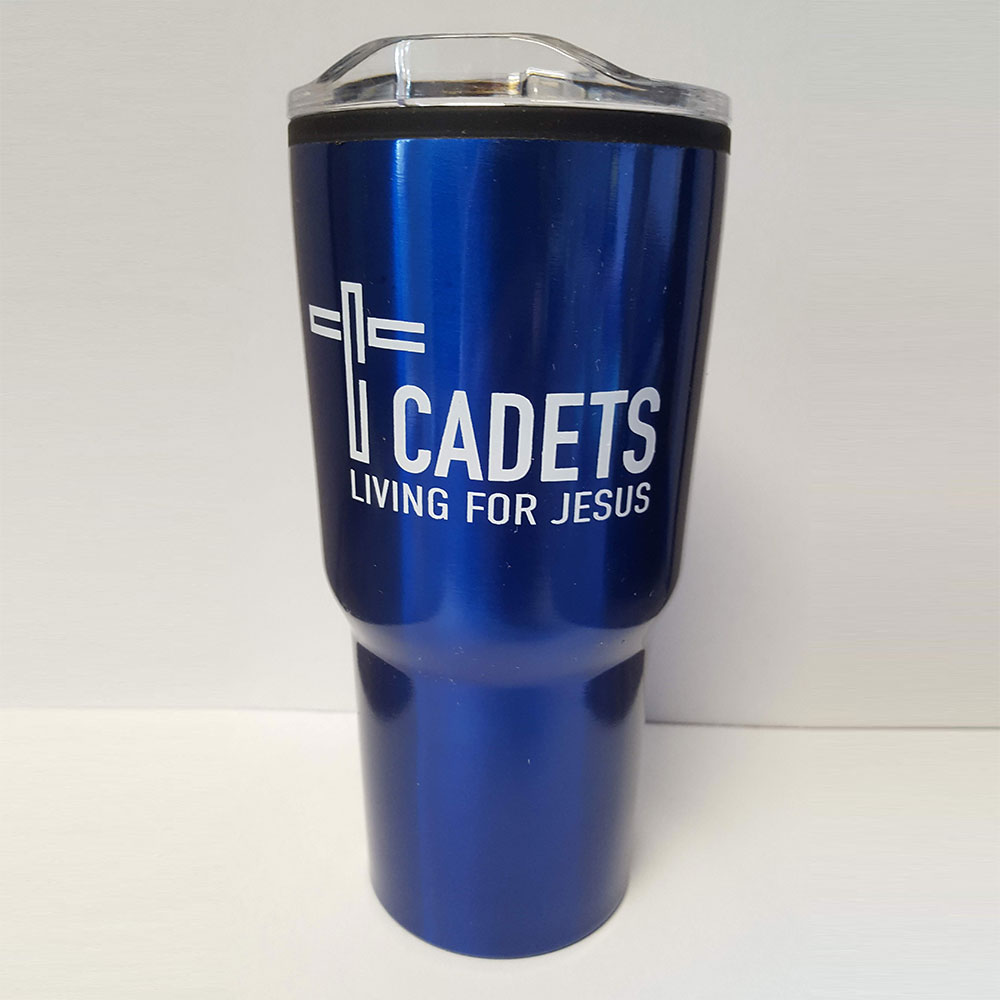 This insulated tumbler will keep your hot liquids hot and your cold liquids cold, with a tightly-sealed lid and sliding tab closure. The prominently-placed logo lets everyone know you're a fan of Cadets.
Stylus Pen – United States | Canada
This cool pen has an even cooler bonus feature – a built-in stylus for your electronic screens. Write on paper with the pen, or on-screen with the stylus end. Either way, you'll be able to promote Cadets with this stylish writing implement.
Pocket Knife – United States | Canada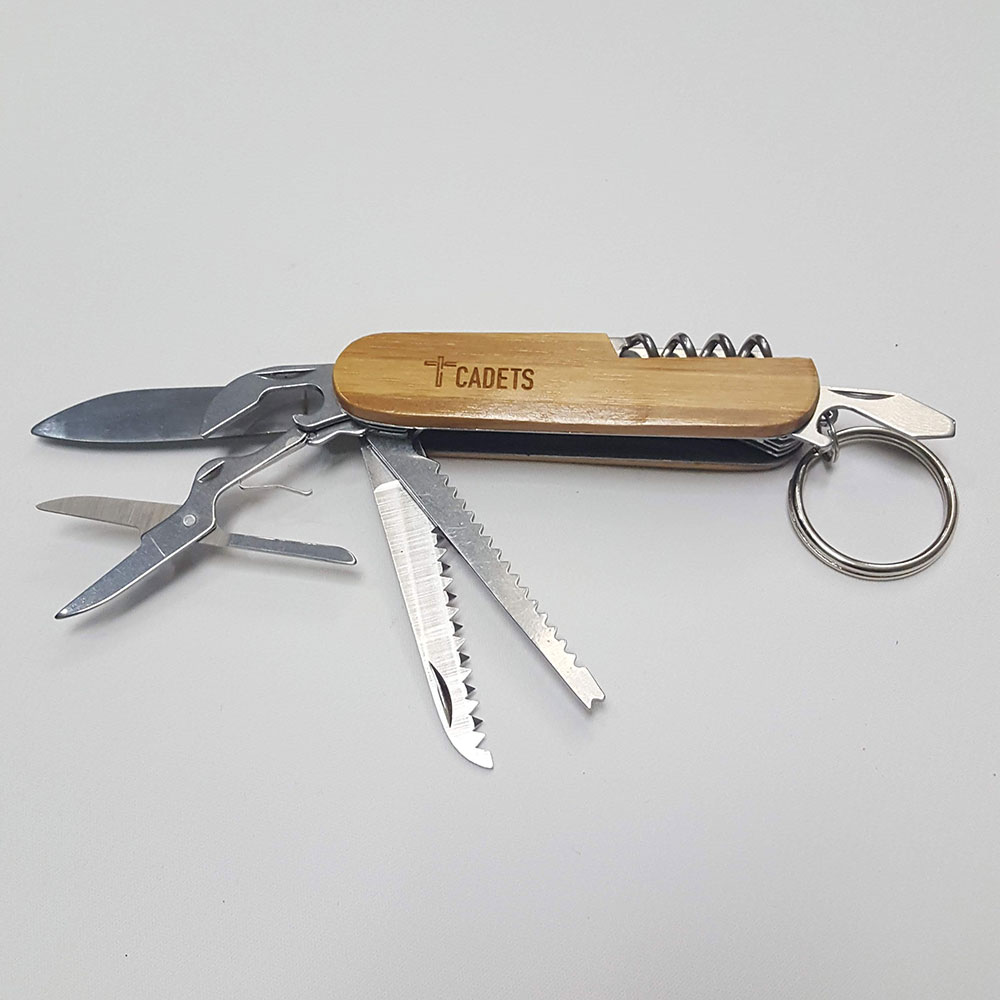 Few things are as useful as a good pocket knife, and we have a new one we think you'll really like. This multi-function knife includes a corkscrew, bottle opener, can opener, screwdrivers, saw, scissors, reamer and more.
Clothes
We're asking you to wear us out – out and about, that is. Reward your Cadets with t-shirts or caps. Wearing Cadets-related clothing is a great way to promote Cadets, too. There are lots of choices, all available in our online store.
Living for Jesus T-Shirts – United States | Canada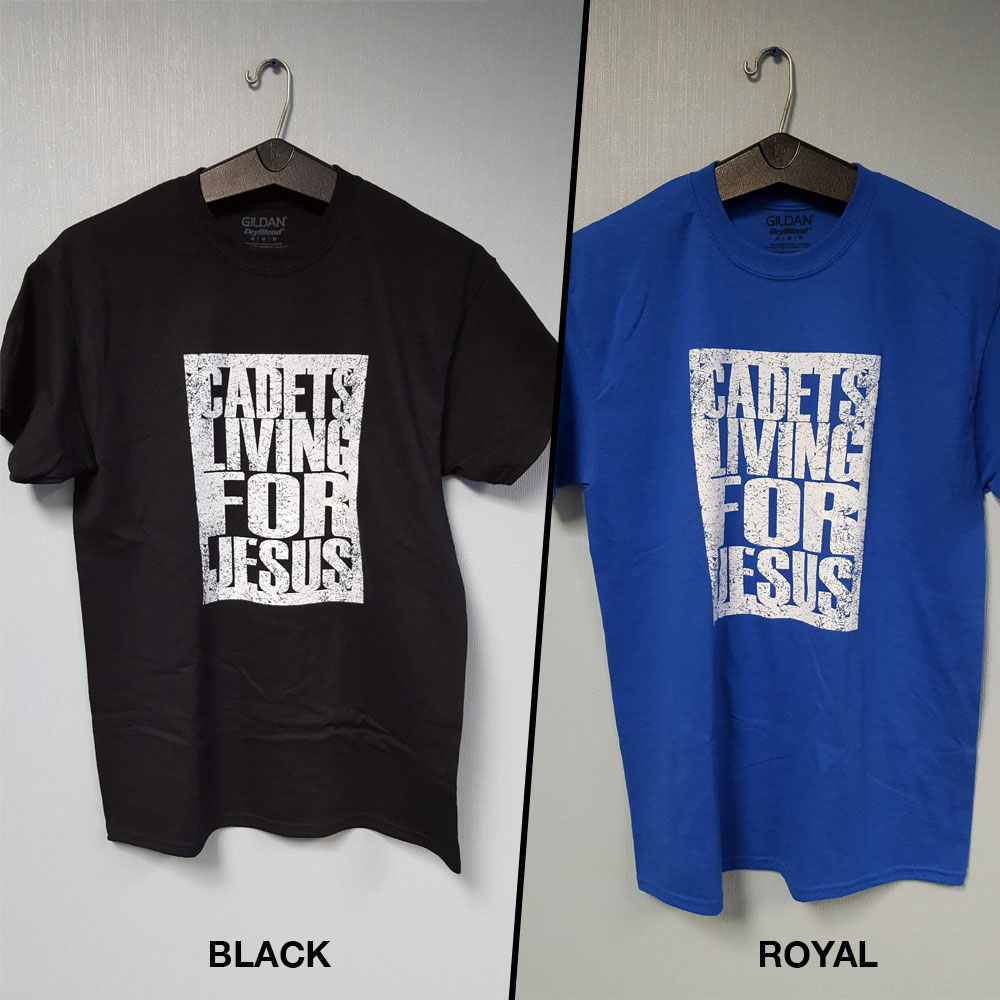 Available in black and royal blue, these t-shirts have a bold "Cadets – Living for Jesus" message on the front and a smaller logo on the back.
Logo T-Shirts – United States | Canada
Our other t-shirt style sports the Cadet logo on the front, with "CADETS Living for Jesus" emblazoned on the back. Available in yellow, red, or sport grey.
Camouflage Caps – United States | Canada
For your outdoor adventures, we've got a camouflage version with a blaze orange Cadets logo.
Navy Caps – United States | Canada
If you're looking for a slightly more formal baseball cap, we've got you covered with our stylish navy cap with khaki accents and Cadets logo.
Both caps have adjustable velcro closures on the back to fit nearly any size head.
Flashlights
Shed a little more light on the situation with one of our many flashlight options.
Standard Flashlight – United States | Canada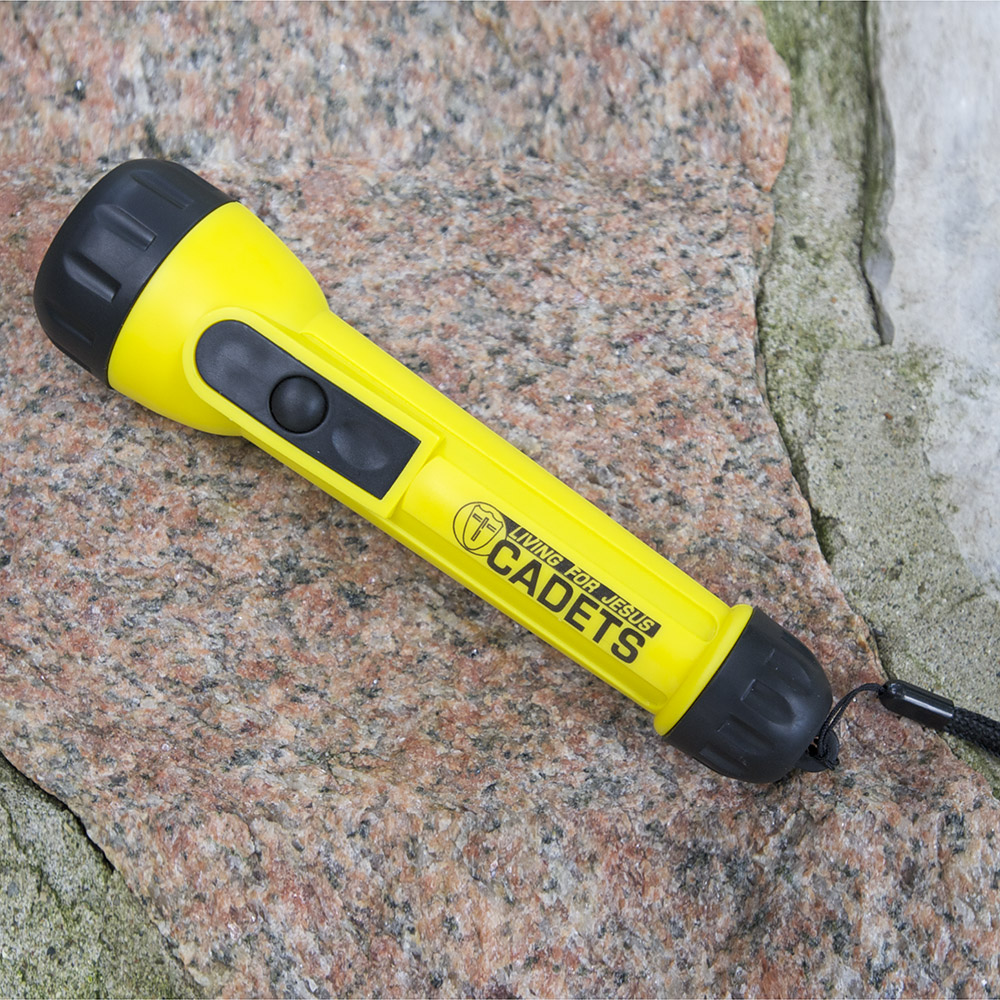 Our "standard" flashlight is available in highly-visible yellow, with the Cadet shield emblem and motto included.
LED Keyring Flashlight – United States | Canada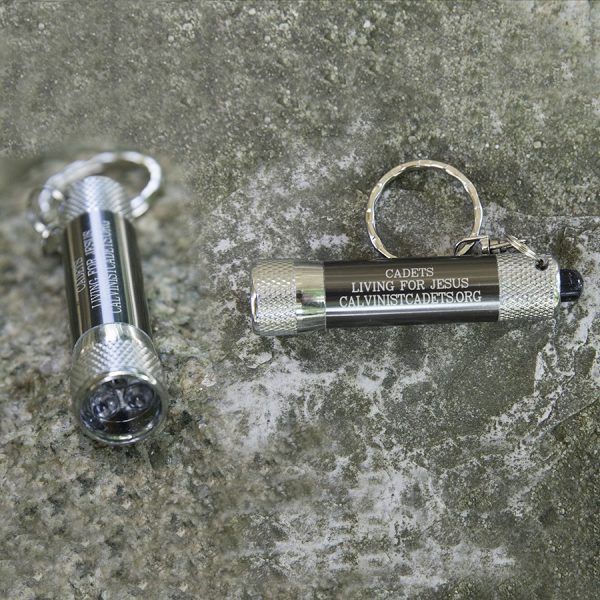 We also have a smaller (but still bright) LED-powered flashlight suitable for clipping onto your keyring.
Cap Visor Light – United States | Canada
If hands-free lighting is what you need, try our cap visor light – it clips onto any baseball cap brim to point your light where you're looking.
Other Stuff
Award/Mileage Logbooks – United States | Canada
Help your Cadets track their progress toward special awards and accomplishments. Logs are available for running, hiking, cycling, canoeing, cross-country skiing, and backpacking, as well as Bible study and verse memorization.
Multi-Tool – United States | Canada
This multi-tool combines several tools into one handheld package. Includes spring-action needle nose and regular pliers, saw blade, Phillips and regular screwdrivers, reamer, and more. Laser engraving on the tool appears silver. It comes with a nylon belt pouch.
Wrist Band – United States | Canada
These waterproof wrist bands are a great year-end gift. The Cadets name and motto is molded into the band for all to see.
Theme Bookmark – United States | Canada
For the readers in your cadre, we recommend the theme bookmark. With the "Hi God, It's Me" theme and verse on one side, and the Cadet landmarks and theme logo on the other side, it's perfect for keeping your place in your book while keeping the theme in mind.
---
Hopefully, this article has given you some ideas – we're sure you can find something that's perfect for every Cadet and counselor on your list.
If you have comments, questions, or suggestions for other merchandise you'd like to see us offer, please let us know!