While it hasn't exactly been business as usual at the Cadet Office, we've stayed busy updating plenty of materials and adding lots of new products and merchandise. Here are a few examples. 
Program Materials and Badges 
Cadets@Home Books and Kits
Our latest products are our Cadets@Home Books and Kits. These resources enable cadets to work on badges, Bible lessons, and crafts at home. Buy a kit and get a "Dive Into the Word" bag with an @Home badge book (with badgework for 3-5 badges), theme Bible lessons, project worksheets, theme poster and bookmark, and Cadet pencil included. @Home badge books are also sold separately and are available in Junior Cadet, Recruit, Pathfinder, and Builder editions.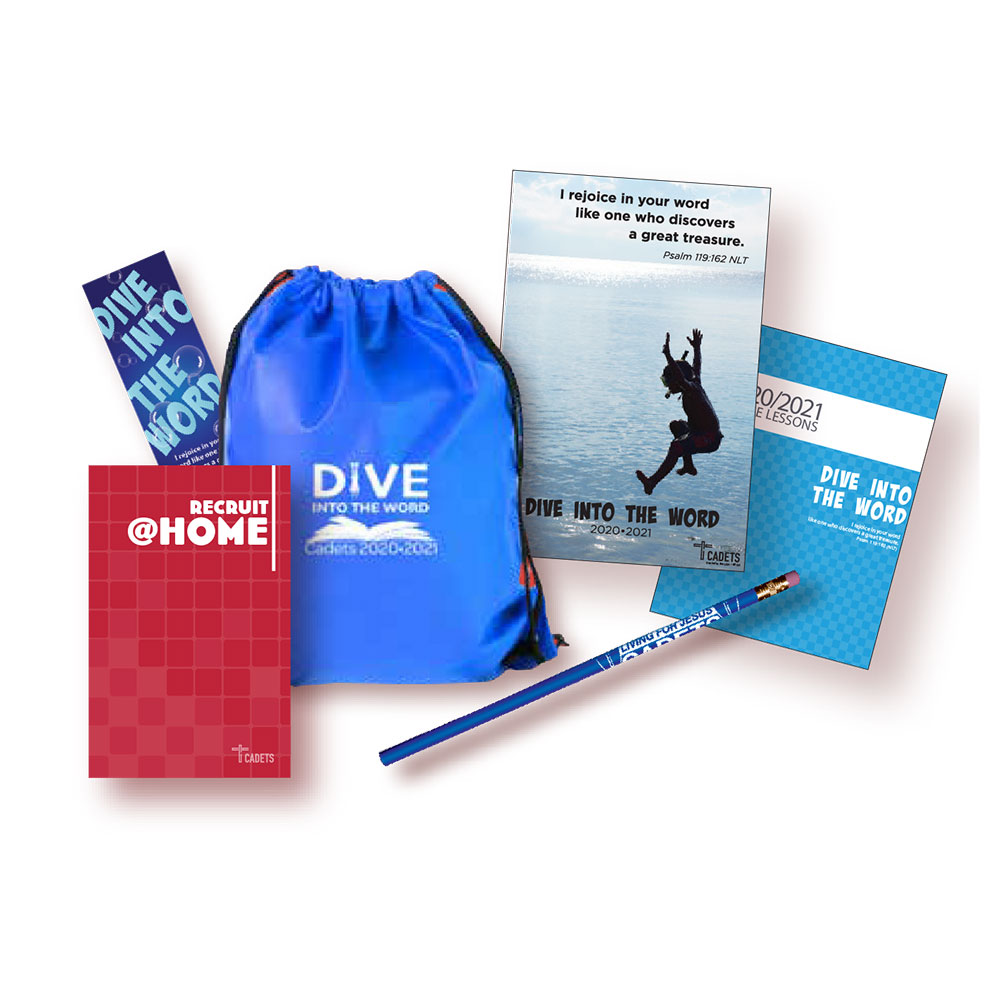 R•P•B Guidebook
We've highlighted the new R•P•B Guidebook before (see article), but we wanted to remind you that this new, improved version is designed to make badgework more engaging and make tracking achievements much easier.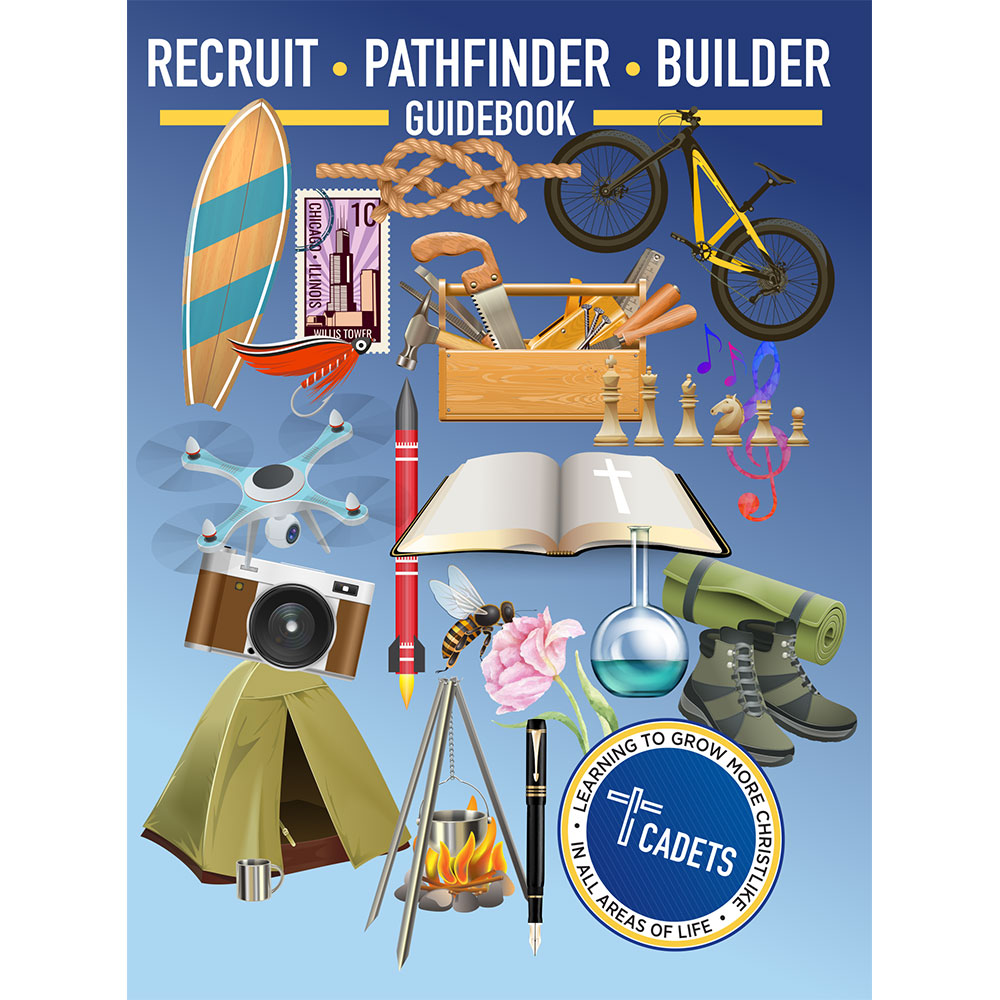 Beekeeping Badge
Bees are an important part of our ecosystem, and this badge will help budding beekeepers learn what it takes to be successful apiarists.
Updated Guide Trails Guidebooks
Several of our Guide Trails Guidebooks have been updated for 2020, including Agriculture, Alternative Energy, Craftsman, Leadership, and Money Management. The contents of these badge books have been rewritten and redesigned to be up-to-date and even more exciting than before.
Updated Counselor Aid Booklets
We didn't forget counselors, either – we've updated the contents and covers of many of our Counselor Aid Booklets. Check out the updated booklets for Braiding, Cadet-o-Rama (with Cadet-O-Ree info included!), Discovering God in Nature, Father Involvement in Cadeting, Flintknapping, Knots and Lashing, Model Car Derby, Snow Derby, and Water Carnival. Or save yourself some time and money and buy the whole set!
Bible Lessons and Devotional Materials
Updated Discoverer Lessons
We're updating the Bible lessons for Junior Cadets, starting with the Discoverer lessons for boys in first grade. The cadet and counselor editions have been re-written and re-designed, and each packet contains take-home activity papers for all 25 lessons.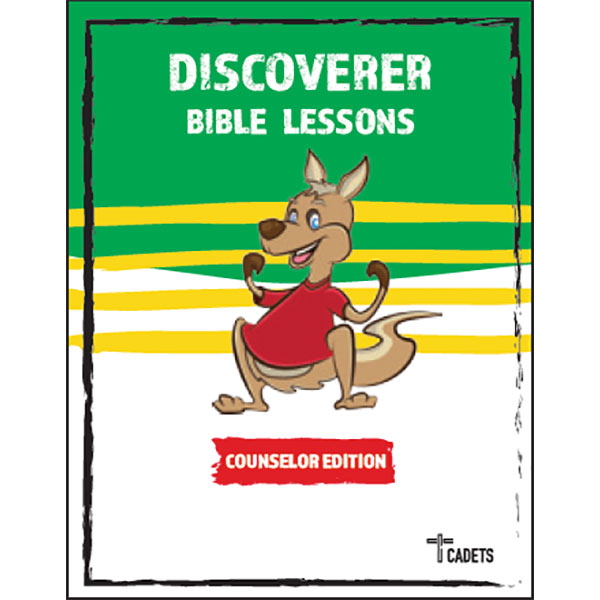 Theme Lessons Set
We've taken all the Bible lessons from the Quest magazine and packaged them separately into their own set. Now you can use the theme Bible lessons from the Quest without needing a Quest subscription. Each packet includes 11 lessons.
3-Minute Prayers for Boys/3-Minute Devotions for Boys Books
These books are ideal for boys ages 8-12. The 3-Minute Prayers for Boys book contains 180 days of prayer, including relevant scripture passages for meditation with prayers designed to start a conversation with God. The 3-Minute Devotions for Boys book offers 90 readings that speak directly to boys' interests with plenty of fun references to sports, video games, machines, and more. Each reading includes scripture passages, devotionals, and prayers that will spark further contemplation.
New Merchandise
Theme Poster and Camporee Poster
While you will receive one each of these posters in your fall start-up packet, we're also making them available for purchase. These make great gifts for cadets to hang up at home and be reminded of this year's theme and the upcoming Cadet International Camporee.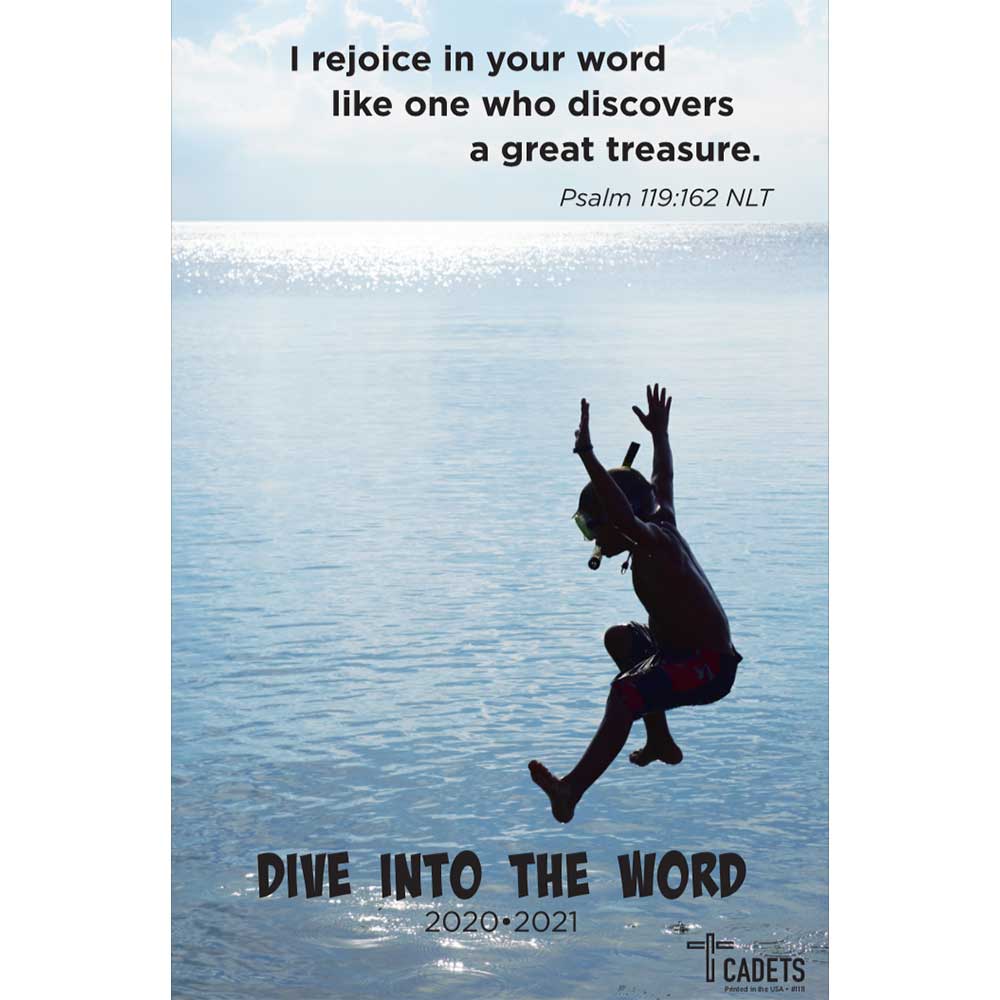 Stylus Pen
This multi-tasking pen includes a stylus tip suitable for electronic devices. Write with ease on paper or on screen.
Pocket Knife
This 11-in-1 pocket knife is as versatile as it is good-looking. The Cadets logo is engraved on the bamboo body, and it includes a handy keyring chain and loop.
Tumbler
A 20-ounce beverage tumbler that fits in almost any cupholder, this insulated, snap-top tumbler will keep your beverages at the right temperature while keeping them close-by.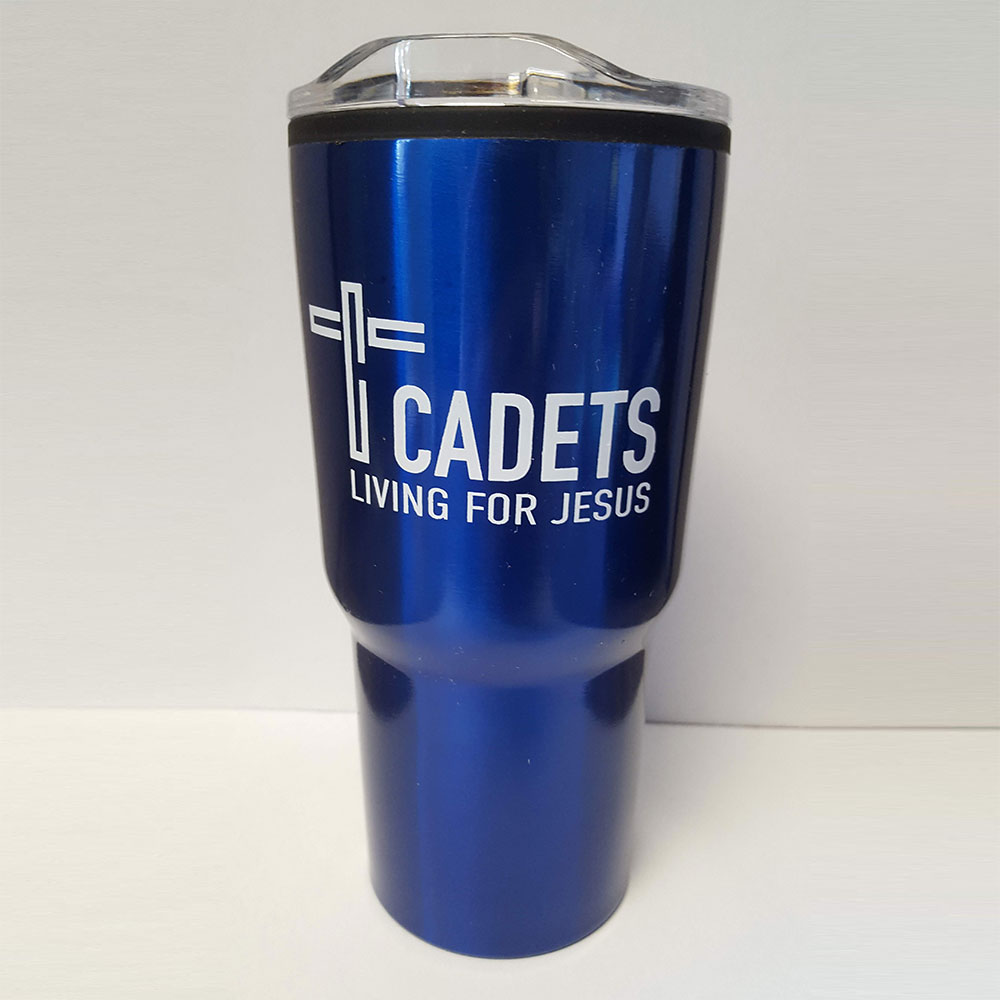 Matthew in the Middle Books
These books are perfect for Cadet-age boys and follow the adventures of middle child Matthew. As a Cadet, Matthew hopes to go to the International Camporee, but challenges typical to boys his age continue to arise. Join Matthew, with his active imagination and growing faith, as he muddles through difficulties large and small.